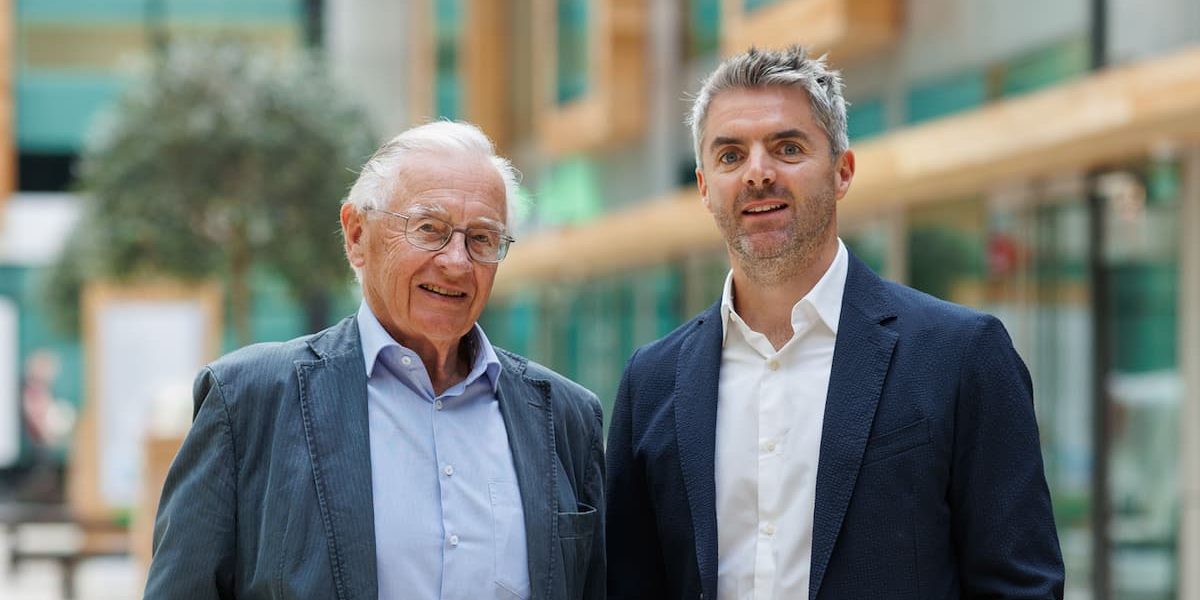 Genetic Testing Service Set to Revolutionise Prescription Medicine Launches in Ireland
GeneCheck, the first-of-its-kind genetic testing service launches in Ireland, analysing patients' genes with results identifying the most effective prescription tailored to their DNA.
The world-leading technology will test a single saliva sample, against a panel of up to 12 genes and their possible interactions with over 100 of the most prescribed medicines, including some used for cardiac health, neurological disorders and psychiatric medications.
The service comes as recent research* finds that 5% of people have a genetic risk of a serious "adverse drug reaction" and over 90% of people are estimated to carry at least one genetic variant that may affect their reaction to commonly prescribed medications.
Tuesday 8th August, Dublin, Ireland: GeneCheck, a sister company of one of Ireland's most trusted pharmacy chains, Pure Pharmacy, has today announced the launch of its DNA testing service, that will analyse patients' genes and identify variants that may affect their reaction to commonly prescribed medications. Available now in Pure Pharmacy stores nationwide, the revolutionary new service will make it easier for GPs to select appropriate medications and dosages for their patients, and as a result, improve medical care. 
The tests, which have been developed and refined in the US and Europe over the last few decades were not widely available, until now. GeneCheck will allow people in Ireland to access such testing through their nearest Pure Pharmacy store.   
Patients can expect a non-invasive procedure, with a simple saliva sample taken by the pharmacist, and sent confidentially and anonymously to one of Europe's leading pharmacogenomics (PGx) laboratories. The sample is then analysed by Polymerase Chain Reaction (PCR) to identify any relevant genetic variants, drawing attention to any medicines that need special attention. The analysis will be provided by email to patients within two weeks and explained in preliminary detail by one of GeneCheck's' healthcare specialists. 
Once patients have their results, they can consent to have the report shared with their doctor, with whom they can discuss any proposed alterations to their prescriptions. The report will be relevant when their doctors are considering entirely new prescription and will be particularly beneficial for those who are on multiple medications or already know they are suffering from side effects from medications. 
Speaking on the innovative testing service, GeneCheck founder and CEO of Pure Pharmacy, David Beggs comments, "GeneCheck testing reduces the 'trial and error' approach to prescriptions, avoids some of the risks of serious side effects, leads to more personalised treatment and ultimately saves patients and GPs both time and money. 
As a pharmacist, I've regularly seen patients who felt their prescribed medication didn't agree with them and I wanted to find a solution. Ireland deserves to have access to world-leading healthcare technologies that offer the best quality of life possible – that's why we founded GeneCheck." 
David, who is also a current 2023 EY Entrepreneur of the Year Finalist, continues, "We believe Pure Pharmacy will be the first pharmacy in the country to offer this service in-store, with hopes to work in partnership with some of the country's leading healthcare providers in the near future." 
Professor David McConnell, Fellow Emeritus in Genetics at the Smurfit Institute, Trinity College Dublin, added, "This technology has the potential to change the way prescriptions are chosen in Ireland. It means that prescriptions can be personalised, supporting GPs and healthcare professionals in their efforts to provide smarter, more precise prescriptions. A survey of 7000 Europeans showed that people who were tested for pharmacogenomic interactions suffered 30% fewer serious side effects from medication than those not tested before prescription. Pharmacogenomic testing is really valuable – especially when people are taking multiple prescription medications." 
The new GeneCheck testing service is now available across all Pure Pharmacy stores, where test appointments are bookable online and cost €240.